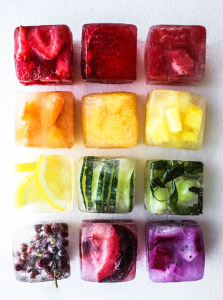 How to Make Rainbow Ice Cubes
— July 24, 2017
If you're one that likes to try out a number of different things around the kitchen, then you probably know by now that there are countless things you can freeze in ice cube trays. Talk of leftovers, beverages, name it, the list is practically endless. Nevertheless, if you have no idea of this fact, then you don't have to worry about a thing at all because you are in for a treat. In this article, we are going to explore how you can go about making rainbow ice cubes in the comfort of your kitchen.
Recipe
The following ingredients and recipe will give you a clue about how to make rainbow ice cubes.
Ingredients
Pureed and sweetened yellow pineapple.
Pureed and sweetened raspberries.
Pureed and sweetened orange (peach).
Pureed and sweetened green honeydew melon.
3 bags of butterfly pea tea with 2 cups of boiling water and sugar to sweeten the drink.
Lemonade for serving purposes.
Method
1. For the fruit ice cubes:
The fruit ice cubes are really the simplest to make. All you have to do is pour the pureed and sweetened fruits into the ice cube trays and freeze them overnight.
2. For the butterfly pea ice cubes:
The first step of making the butterfly pea ice cubes is to steep the tea bags in boiling water and keep the solution covered for about 10 minutes or so till you ultimately get a deep blue coloring.
When you do achieve the deep blue coloring, ensure that you drain the liquid and add sugar for sweetening purposes.
Pour the liquid into the ice cube trays and leave them to freeze overnight.
When they are completely frozen, take the ice cubes and store them in plastic freezer bags.
When it's time to serve, take the rainbow cubes and place them in a glass and then fill the glass with lemonade ¾ of the way.
At this point, you can decide whether you want to leave the drink to cool for a few minutes before you start enjoying it or savor it immediately. However, it is best to leave it out at least until the rainbow cubes start melting down.
You will agree that nothing beats savoring a cold drink that has a myriad of district flavors to offer in the scorching summer heat.
Server finally your favorite drink with rainbow ice cubes. For a nice presentation for your guests, consider purchasing custom cutting boards from NGrava. Visit their website to discover their products!
About author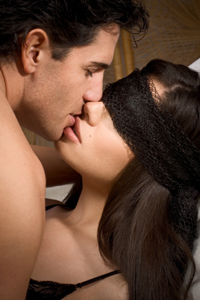 — April 24, 2012
If your sex life is beginning to get a little dull, there are ways to spice things up. Sex…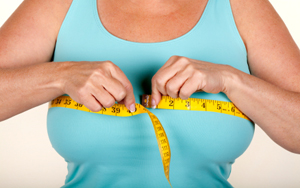 — August 28, 2012

We're often told that « bigger is better ». Big house, big car, big family…but in the case of your bust size,…

This site is protected by